Meet The Homestead's Senior Manager of Accommodations, Logan Sanders. Overseeing everything from housekeeping to interior maintenance, Logan is chiefly responsible for ensuring that the resort's high standards for cleanliness and efficiency are upheld for residents and guests. Here, he talks about how he landed a job at The Homestead a month after graduating, what drew him to The Homestead in the first place, and the best part about working in a land where people go to have fun.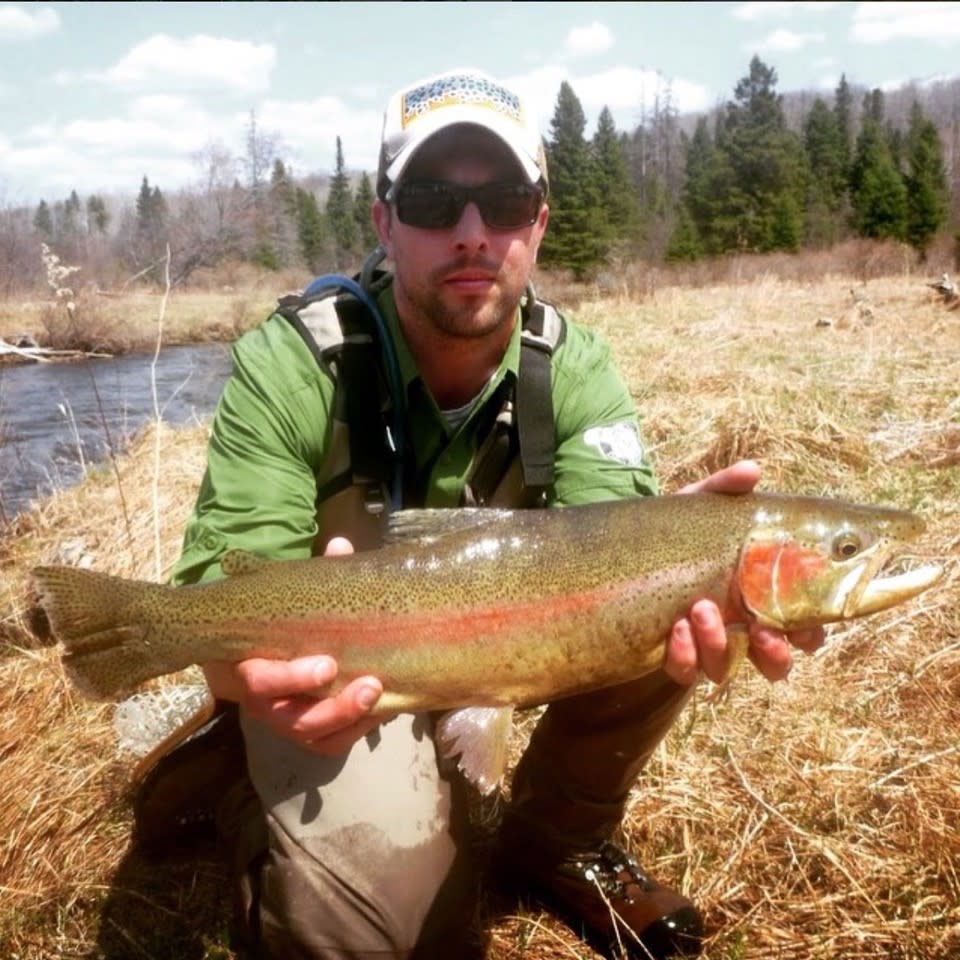 You were a college intern at a couple other Michigan resorts. What made you decide The Homestead was the right place to build a career?
After two college internships—one at the Grand Traverse Resort and the other at Pere Marquette River Lodge—I began my career at The Homestead. Born and raised in Midland, I went to college at Ferris State but always had my sights set on living and working in Northern Michigan. My father was the one who reminded me that our family once stayed at The Homestead when I was a kid. So I sent my resume, interviewed for the position of reservations manager, and got the job about one month after graduating in 2011.
When I took the position at The Homestead, I found that I really enjoyed the family aspect of the company.  As an intern, I worked in more corporate environments and quickly discovered that I liked the way things worked at The Homestead a lot better.  I also found that the resort offered a lot of room to grow and move up in the company.
Overseeing accommodations at a place like The Homestead sounds like a huge job. Can you describe some of your responsibilities and some unique challenges you've experienced?
In addition to overseeing the housekeeping, interior maintenance, and laundry departments, I also manage the needs of The Homestead's rental unit owners. This includes maintaining the standard of those units, addressing any issues or damages, and, really, any other concern related to accommodations. Along with my team, I am also responsible for interior maintenance at all The Homestead's restaurants and service facilities. In other words, there's never a boring day.
I'm also on the association board for Stony Brook Lodge and The Inn. As accommodations manager, I'm also responsible for the billing aspects of the department, budgeting, and training team members. 
What are some initiatives and improvements you plan to bring to the resort in the coming months and years?
One of my biggest concerns is always quality control as it relates to our operations and processes. We don't exactly manufacture anything, but the process is very similar. Whether you're talking about doing the laundry or cleaning rooms, the goal is always to find better ways to streamline the process and maximize efficiency with the fewest errors, all while never—and this is very important to me—sacrificing the quality work environment.
Accommodations is a big department with a lot of moving parts and a large number of team members; during the busy summer months, we have roughly fifty team members.  And it's important to me that every team member is properly trained so that we can deliver on the high level of service and quality our guests and residents expect.
It's also very important that we constantly strive to improve the quality of the work environment and make working here a joy for team members.  While it can get hectic—especially in summer—one of my main goals is to make sure my team is happy and always looks forward to coming to work.
What's the best part about your job?
Definitely, the team members I work with in all departments—especially my own.  Working closely with housekeeping, maintenance, and laundry supervisors, I have really grown and developed solid working relationships over the years.  I also enjoy working for my boss and other team members around the property.  I feel like we're all a family.
Life in the resort industry means you're usually working when other people are out having fun. What's your secret to finding a balance between work and a free time?
If I'm not working, I'm probably fishing, hiking, snowboarding—doing something—outside. We work a lot of hours during the busy seasons, but I am still able to find time after work to enjoy myself. I also try and make sure I do something fun for at least half of my day off.  It can be difficult to manage. But the nice thing about my work The Homestead is that a lot of time I'm working outside with my team, surrounded by the water and the beauty of the Sleeping Bear Dunes.